Creating inclusive spaces for 2SLGBTQQIA+ identified students
With the establishment of more queer affirming spaces on campuses, there is hope of having a deeper impact on students and how their experience is shaped alongside their studies.  

In Fall 2022, Martin Luther University College established Luther's Queer Space, a social extracurricular program aimed at creating drop-in events for 2SLGBTQQIA+ identified students to connect, have fun and de-stress throughout the year.  

The program was coordinated by Luther staff, a work-study student position and dedicated volunteers, working together to make it all happen.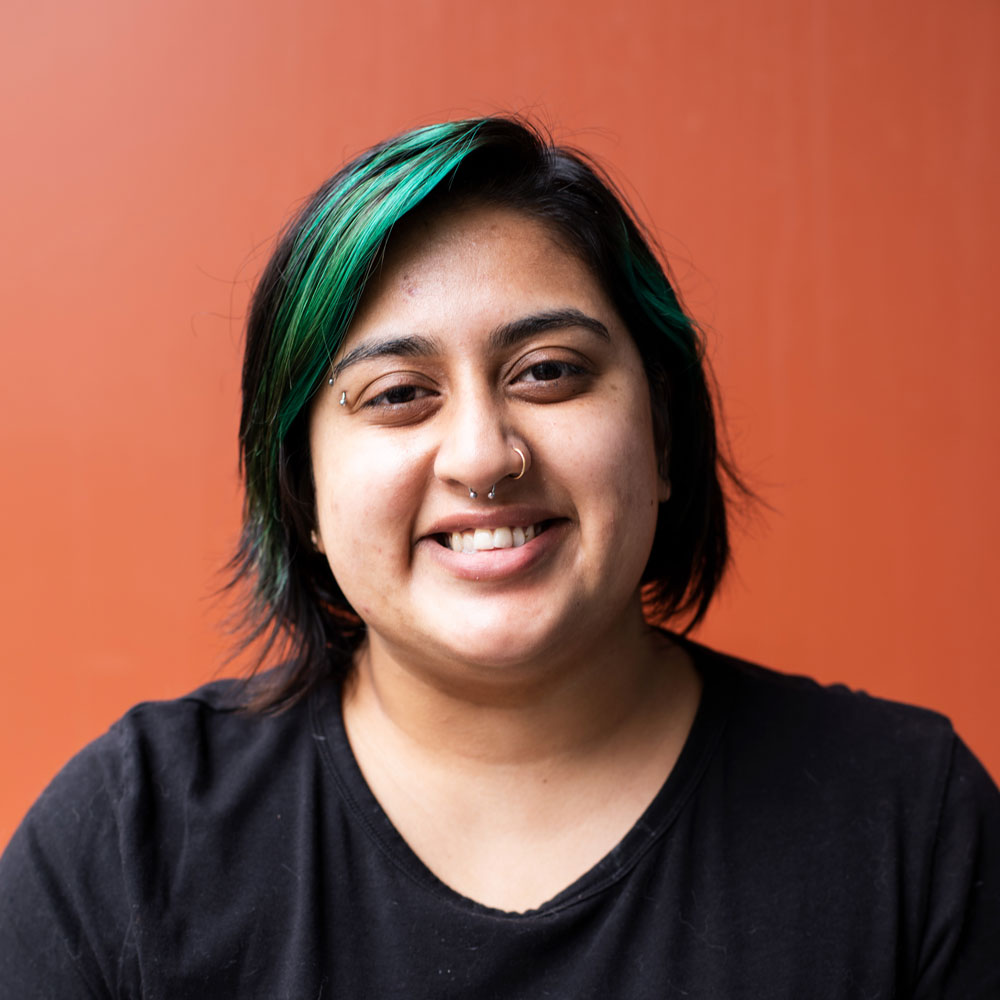 Ayesha Masud, Student Engagement Coordinator for Luther's Queer Space and a member of the graduating class of 2023 in Luther's Masters in Theology: Spiritual Care and Psychotherapy program, played a prominent role in coordinating events while fostering engagement among participants. 

"Luther's Queer Space formed out of the idea that we can create an inclusive place where queer-identifying students can really connect in a social atmosphere," said Masud. "We chose a biweekly timeline where students could gather in Luther's main student lounge for activities, arts and parties." 

Luther ran various events throughout Fall and Winter terms, consisting of board gayme nights, trivia, pumpkin carving, gingerbread house decorating, movie nights and a queer valentine's day party.  

Luther's Queer Space was fortunate to attract the attention of many students who stumbled upon event posters along the halls of Luther and Laurier, finding interest to see what the space was all about.

"Just from interacting with participants, I found that quite a few students were interested in finding community and a space where they felt included," said Masud. "Especially, as a first-year student it may be stressful thinking that you could enter a new place and your identity might not be simply accepted." 

Masud explained that one of her fondest parts of leading the group was the visibility and acceptance piece that might just go a long way to impacting someone.  

"Coming into this, some of us in leadership roles may be a little more set into our journey of identity, so I myself, went into this with a certain comfort level," said Masud. "But to meet all these people who were queer-affirming and in various places of who they are, it felt fortunate that maybe others might see some positive representation in their community and also find a sense of comfort in that."  

Masud explained that in her experience, creating the kind of space where some barriers are already down, it can have more of an impact than people realize.  

"I think the conversation is quite different when you meet other people who understand your sexuality because there's this big explanation that becomes implicit," said Masud. "I can just walk into the space and talk about so many things that I don't always have the privilege of in others. For me, that safety to talk about shows, music, partners and more with no need to explain that I'm not straight is a big deal." 

As Ayesha prepares to graduate, she acknowledges the program will be passed to the hands of future student leadership. 

"I hope whether it's five or ten years in the future, whoever is involved continues on and there's students coming to Luther and Laurier, feeling happy meeting a bunch of other queer people because I think that's really what the goal was."