Luther student researches cultural awareness in hospice care for capstone project
Capstone project: Cultural Awareness in Hospice Care
Brenda Linares
BA Christian Studies and Global Citizenship, Class of 2023
In their final year, each Christian Studies and Global Citizenship (BA) student shifts their efforts to creating a final capstone project and presentation. Brenda Linares chose to do her project on end-of-life care focusing on the grieving and bereaved.
The research question she posed explored how hospice staff and volunteers provide grief and bereavement support that considers faith and culture.
Linares' research involved volunteering at a hospice. She completed volunteer training from HPCO (hospice Palliative Care Ontario) allowing her to focus on areas including cultural considerations, psychosocial issues, ethics, grief and bereavement, spirituality and more.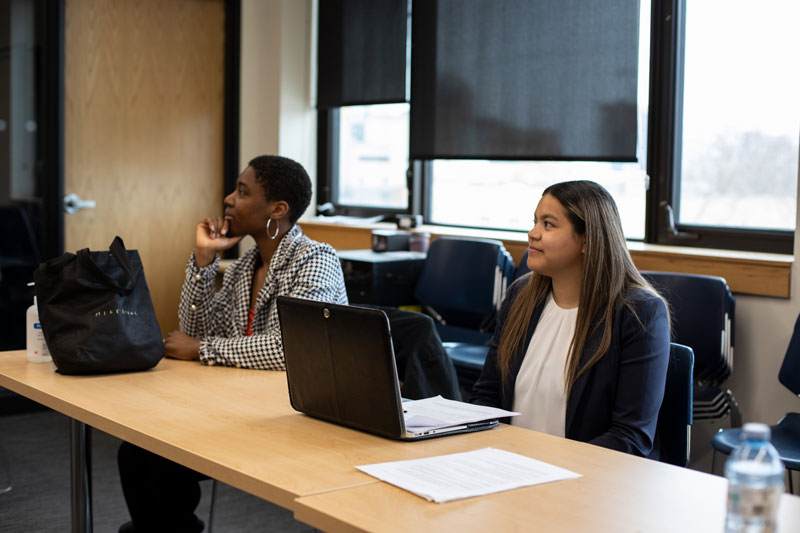 "I also had the opportunity to participate in a sit in grief and bereavement training with a grief and bereavement counsellor," said Linares. "In addition to my volunteer experience, I conducted a series of interviews with individuals of various faith traditions, including Judaism, Christianity, Islam, and Buddhism."
This topic allowed her to investigate from a variety of viewpoints on a part of life that effects everyone, regardless of their worldview.
"I felt that this topic was significant in our societal and social context because there is a common fear surrounding death and dying," explained Linares. "My hope is to bring awareness and education to a very normal part of life."
Her hope is to encourage families to advocate for their loved ones and for themselves during this vulnerable time. Through her project outcomes, she explored the need of support for families before, during, and after the death of a loved one. 
Through her project, Linares was able to dive into the successes of end-of-life care and see where there could be improvement.
"Through this project, I learned about end-of-life care's beautiful and complex foundations. I learned how various faith traditions handle death, grief, and bereavement and how each individual worldview shapes our experiences, choices, wishes, and needs."